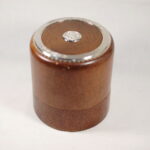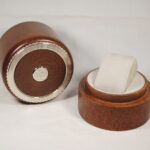 (Italiano) ( VENDUTO – SOLD ) LONGINES cinturino in coccodrillo di colore nero – ansa 21 mm – RIMANENZA DI MAGAZZINO
Description
(Codice articolo Longines070)
Cinturino originale Longines in coccodrillo nero, marcato Longines sul lato interno. Ansa da 21 mm attacco alla fibbia da 18 mm. INUSATO – RIMANENZA DI MAGAZZINO.
Epoca: produzione recente;
Condizioni: inusato – rimanenza di magazzino;
Dimensioni: ansa da 21 mm, attacco alla fibbia da 18mm, lunghezza spezzoni cm 11,6 + 7,2;
Spese di spedizione: da aggiungere – celere postale o corriere espresso (tracciabile, consegna in Italia in 24/48 ore) alle condizioni consultabili in home page. We send watches and accessories all over the world by express courier, write us for costs and information.
Garantiamo la totale originalità dei nostri prodotti.