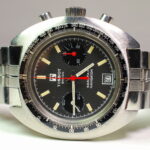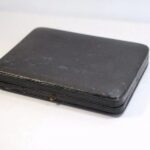 (Italiano) scatola per orologio da tasca AUREA inizio 1900 – ottime condizioni di conservazione
60,00€
Description
(Codice articolo Aurea001)
Antica scatola per orologi da tasca marca " AUREA ". Rivestimento interno di colore nero con segni del tempo non rilevanti. Interno in velluto e raso. Internamente torviamo le seguenti scritte: Aurea – Gd. Diplome D'honneur – Liege 1905. L'anello interno ha un diametro di circa 50 mm,.
Epoca: presumibilmente risalente ai primi anni del 1900;
Spese di spedizione: da aggiungere – corriere espresso (tracciabile – consegna in Italia in 24/48 ore) alle condizioni consultabili in home page. We send watches and accessories all over the world by express courier, write me for price or information.
GARANTIAMO LA TOTALE ORIGINALITA' DEI NOSTRI ARTICOLI.