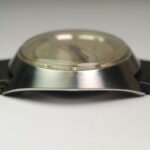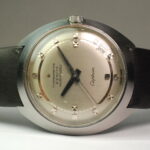 (Italiano) VACHERON CONSTANTIN scatola per orolgoi da uomo – RIMANENZA DI MAGAZZINO anni '60 / '70
280,00€
Description
( Codice articolo VacheronConstantin007 )
ANNUNCIO IN FASE DI COSTRUZIONE………………..
Rara scatola Vacheron & Constantin idonea per orologi da uomo anni '60. .
Epoca: presumibilmente anni '60 / 70;
Condizioni: eccezionali, leggeri segni esterni, ma mai utilizzata;
Dimensioni esterne della scatola: cm  x .
Spese di spedizione: da aggiungere – corriere espresso (tracciabile – consegna in Italia in 24/48 ore) alle condizioni consultabili in home page. We send watches and accessories all over the world by express courier, write me for price or information.
Garantiamo la totale originalità dei nostri prodotti.