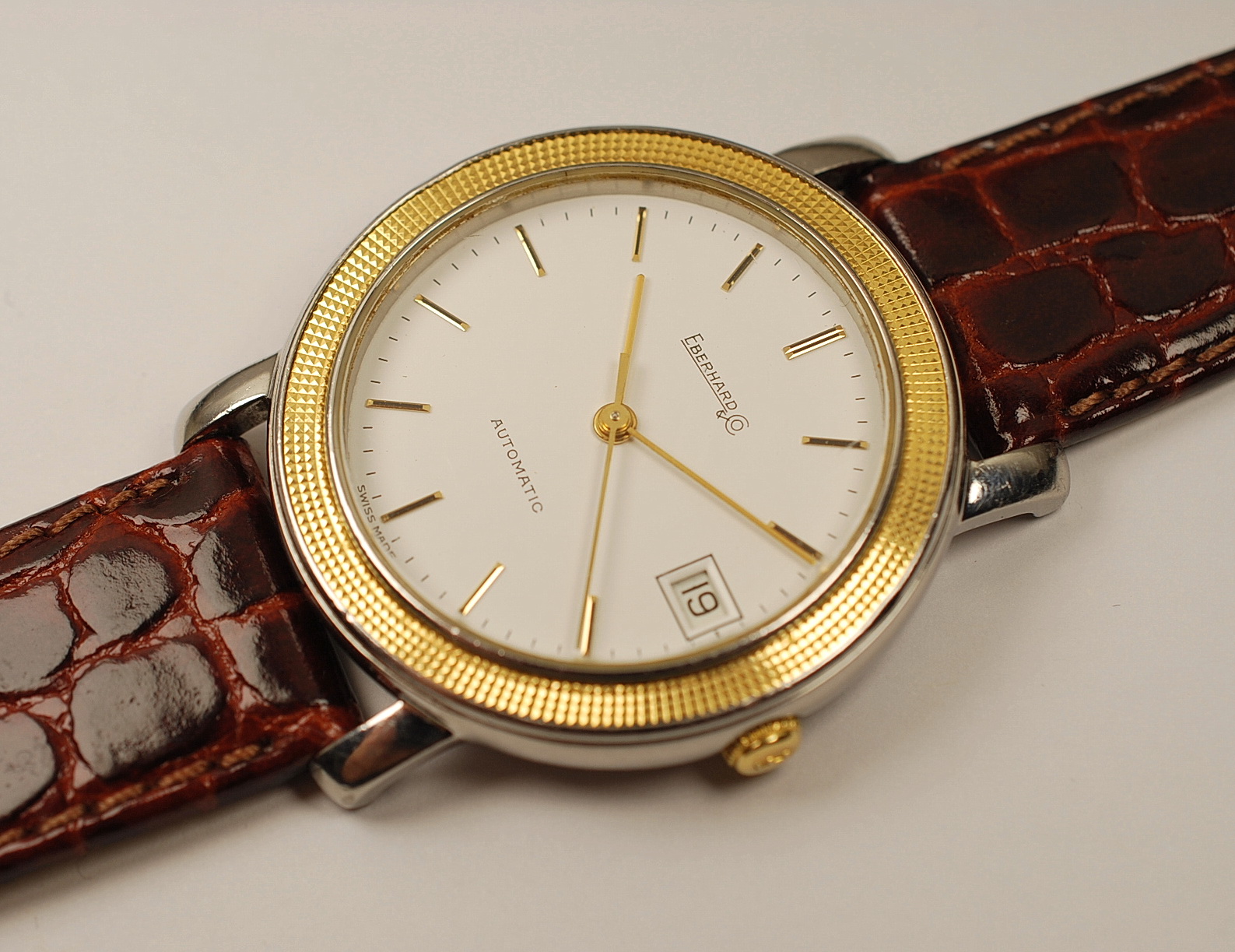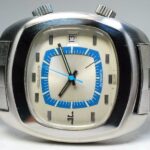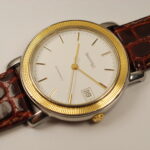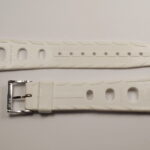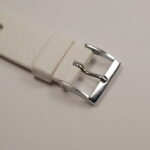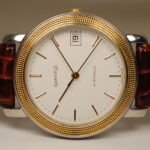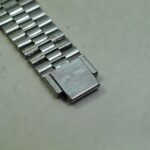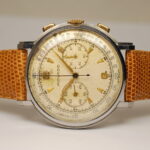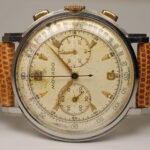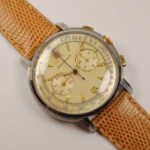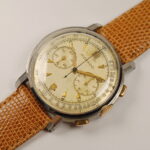 (Italiano) ( VENDUTO – SOLD ) JAEGER LE COULTRE MEMOVOX ref. E 871 – automatico – bracciale originale prodotto da N.S.A. ottime condizioni generali
Description
(Codice articolo JaegerLeCoultre032)
Splendido orologio Jaeger Le Coultre " Memovox " anni '70, referenza E 871, movimento automatico e cassa impermeabile in acciaio. Doppie corone originale con logo Jaeger e fondello serrato a vite. Quadrante a due toni argentee e azzurro. Bracciale originale N.S.A personalizzato esternamente con logo Jaeger Le Coultre. Orolgio in ecce3zionali condizioni conservazione, totalemnte originale e perfettamente funzionante. 
Epoca: anni '70;
Cassa: impermeabile in acciaio in due parti. Fondello serrato a vite con numero seriale inciso esternamente, internamente torviamo: Le Coultre e C° – Swiss – Acier inoxidable – E 871. La cassa condizioni di conservazione più che ottime presenta una finitura satinata, mentre la lunetta è lucida. Corone originali con logo Jaeger Le Coultre. Diametro cassa: 38,3 mm (corone escluse) x 45 mm (da ansa ad ansa). Le condizioni di conservazione della cassa sono ottime;
Quadrante: originale a due toni, con base argentee e anello azzurro. Indici doppi in acciaio a barra applicati sul quadrante in modo orizzontale ed indici lunosi in corrispondenza della minuteria. Ad ore 9 un indice è sostituito dal logo Jaeger Le Coultre. Grafica stampata in nero, con scritta Jaeger Le Coultre ad ore 12. Ad ore 6: automatic – T Swiss made T;
Movimento: automatico calibro Jaeger Le Coultre calibro base 916, perfettamente funzionante;
Vetro: plexy originale;
Bracciale: originale in acciaio in ottime condizioni di conservazione, presenta il logo Jaeger Le Coultre sulla scatoletta, prodotto e marcato internamente: N.S.A.  steel inox – Swiss made. Il bracciale è stato privato di un paio di maglie è comunque idoneo anche per polsi generosi, avendo la chiusura elastica. Può essere indossato da polsi con circonferenza di 19/19,5 cm;
Spese di spedizione: da aggiungere – corriere espresso (tracciabile – consegna in Italia in 24/48 ore) alle condizioni consultabili in home page. We send watches and accessories all over the world by express courier, write me for price or information.
GARANTIAMO LA TOTALE ORIGINALITA' DEI NOSTRI ARTICOLI.