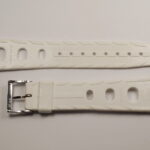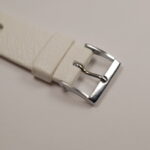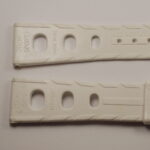 TROPIC SPORT vintage strap – 20mm handle – made of white rubber – produced by HK Swiss made
80,00€
Description
( Item code Tropic002 )
Vintage "TROPIC SPORT" type strap in white rubber with three holes, 20mm handle – 16mm buckle. Made by HK – MOD. DEP. INT. – Swiss made. Made of white rubber. On the inside we find the writings: Sport – 20 mm – Swiss made – Mod Dep Int – HK logo. Prototto vintage strap in high quality rubber, in perfect condition as NEW OLD STOCK from the 60s/70s complete with original buckle.
Conditions: new, inventory from the 60s/70s;
Dimensions: 20mm handle – 16mm buckle attachment – length of sections 11.6 + 7.5 cm;
Shipping costs: to be added – we ship watches and accessories in Italy and all over the world by express courier, fast and traceable deliveries. Express courier (traceable – delivery in Italy in 24/48 hours) – delivery in Europe (1 – 3 working days) – non-EEC country (4-6 working days), at the conditions available on the home page.
We guarantee the total originality of our products.