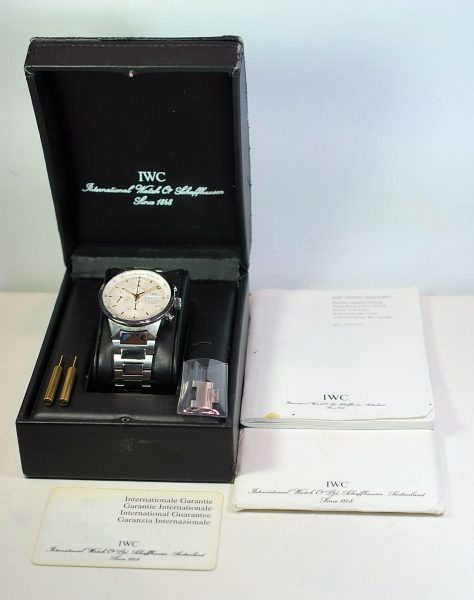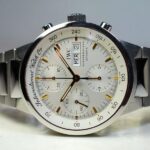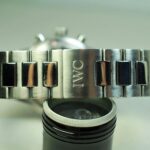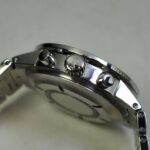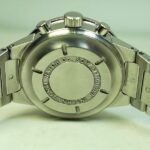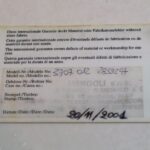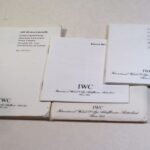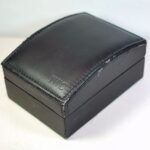 (Italiano) ( VENDUTO – SOLD IN ITALY ) IWC cronografo GST in acciaio – ref. 3707 – scatola garanzia ufficiale IWC e libretti
Description
(Codice articolo Iwc014)
IWC cronografo GST con cassa in acciaio e bracciale integrato. Cassa di grandi dimensioni. Corona originale. Quadrante argentee  con sfere ed indici in oro, idicazione di giorno e data. Orologio in ottime condizioni di conservazione e perfettamente funzionante come orologio e cronografo, corredato con:
scatola Iwc nera;
garanzia ufficiale IWC datata Novembre 2001;
maglia aggiuntiva;
attrezzi per la regolazione della lunghezza del bracciale;
libretto si garanzia internazionale,
libretto dei controlli,
manuale di uso e manutenzione GST Chrono-Automatic;
Cassa: in acciaio in tre parti con lunetta liscia in acciaio, pulsanti impermeabili e fondello serrato a vite. Corona originale con pesciolino. Il fondello esterno presenta le seguenti scritte: International Watch  C° – Schaffausen e numero seriale. Diametro netto della cassa 38 mm corona esclusa ( 40 mm larghezza ghiera ) x 46mm ( da ansa ad ansa );
Quadrante: argentee, con grafica stampata in nero, indici e sfere in oro giallo, ghiera interna con scala tachimetrica. Contatore a 30 minuti ad ore 12, secondi liberi ad ore 9, contatore a 12 ore alle 6. Ad ore 3 indicazione di giorno e data con rimessa rapida dalla corona, scritta IWC – Shaffausen – Automatic. Ad ore 6 Swiss made. Quadrante perfetto privo di difetti;
Meccanica: calibro automatico con indicazione di giorno della settimana e datario;
Bracciale: integrato in acciaio, originale Iwc, apertuza con bottone, maglia aggiuntiva;
Corredo: completo di scatola, garanzia ufficiale Iwc, libretti vari, maglia aggiuntiva e attezzi per la regolazione bella lunghezza del bracciale;
Spese di spedizione: da aggiungere – corriere espresso (24/48 ore lavorative – tracciabile) – Foreign customer: we send watches and accessories all over the world by express courier with full insurance on shipping.
GARANTIAMO L'ORIGINALITA' DEI NOSTRI PRODOTTI