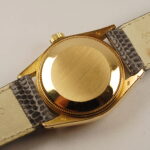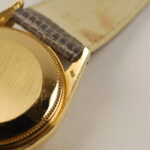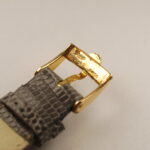 LONGINES splendid box in blue bakelite – for watches and chronographs from the 50s – 60s
180,00€
Description
( item code Longines006 )
LONGINES rare box for Longines men's watches and chronographs from the 50s / 60s, completely made of electric blue bakelite. Longines branded externally and internally. Perfect storage conditions, suitable for late 50s / 60s watches and chronographs, for men with leather strap.
Period: presumably late 1950s / 1960s;
Conditions: used in excellent general conditions of conservation;
External dimensions of the box: cm 14 x 11 x 3.7 h;
Shipping costs: to be added – we ship watches and accessories in Italy and around the world by express courier, fast and traceable deliveries. Express courier (traceable – delivery in Italy in 24/48 hours) – delivery in Europe (1 – 3 working days) – non-EEC country (4-6 working days), at the conditions available on the home page.
WE GUARANTEE THE TOTAL ORIGINALITY OF OUR ITEMS.