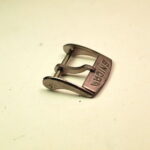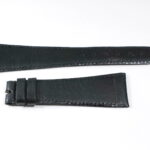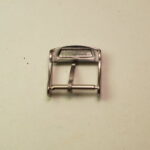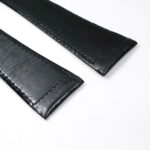 (Italiano) ( VENDUTO – SOLD IN ITALY ) TISSOT VISIODATE SEASTAR T12 – enorme diver con cassa in acciaio – bracciale originale Gay Freres
Description
(Codice articolo Tissot054)
Splendido orologio subacqueo Tissot Visiodate Seastar T 12 automatico a doppia corona, con cassa in acciaio di dimensioni importanti ( diametro 42 mm netti ). Quadrante originale nero matt, con ghiera interna girevole graduata per tempi di decompressione, indici e sfere luminosi, trattati al tritio e virati al giallo. Doppie corone originali con logo Tissot, bracciale originale in acciaio originale e marcato Tissot, prodotto da Gay Freres. Orologio in ottime condizioni generali di conservazione.
Cassa: in acciaio in due corpi di grande diametro, con fondello serrato a vite con veliero sul lato esterno e regolari punzoni interni: acier inoxidable – Ch. Tissot & Fils – logo Tissot  – referenza 44518 – e punzone del cassaio. Doppie corone entrambe originali con logo Tissot. Dimensioni cassa: Diametro netto 42 mm ( corone escluse) x 50 mm ( da ansa ad ansa);
Quadrante: nero matt con hiera interna girevole graduata per tempi di decompressione, azionata dalla corona posizionata ad ore 2. Il quadrante presenta indici luminosi al tritio fortemente ingialliti e di grande fascino, sfere a barra bianche e nere con trattamento al tritio, sfera dei secondi centrali in arancio. Grafica stampata in bianco: ad ore 12 logo e scritta Tissot – Visiodate, ad ore 6 Automatic – Seastar – T12 – Swiss T Made simbolo di minore 25 mc. Ad ore tre troviamo la finestra con indicazione della data.
Movimento: meccanico a carica automatica, calibro Tissot 734 – 2 perfettamente funzionante;
Vetro: plexy bombato;
Bracciale:  in acciaio, marcato con logo "T" e scritta Tissot sulla scatoletta prodotto e marcato da Gay Freres;
Spese di spedizione: da aggiungere – corriere espresso (tracciabile – consegna in Italia in 24/48 ore) alle condizioni consultabili in homepage. We send watches and accessories all over the world by express courier, write us for costs or information;
GARANTIAMO LA TOTALE ORIGINALITA' DEI NOSTRI ARTICOLI.