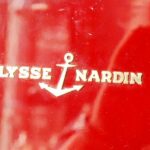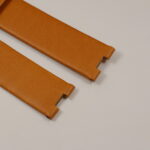 (Italiano) ULYSSE NARDIN espositore in legno e pelle – fornito ai concessionari ufficiali per l'allestimento delle vetrine
90,00€
Description
(Codice articolo Ulysse Nardin001)
Espositore da vetrine Ulysse Nardin, realizzato in legno e pelle chiara. Fornito da Ulysse Nardin ai concessionari ufficiali per l'allestimento delle vetrine. Presumibilemente anni '80 – '90. Leggeri difetti dovuti al tempo ma in buone condizioni generali.
Dimensioni: dimensioni dell'astuccio in posizione chiusa: cm 14 x 8;
Spese di spedizione: da aggiungere – corriere espresso (tracciabile – consegna in Italia in 24/48 ore) alle condizioni consultabili in home page. We send watches and accessories all over the world by express courier, write me for price or information.
Si fornisce totale garanzia sull'originalità dell'oggetto.