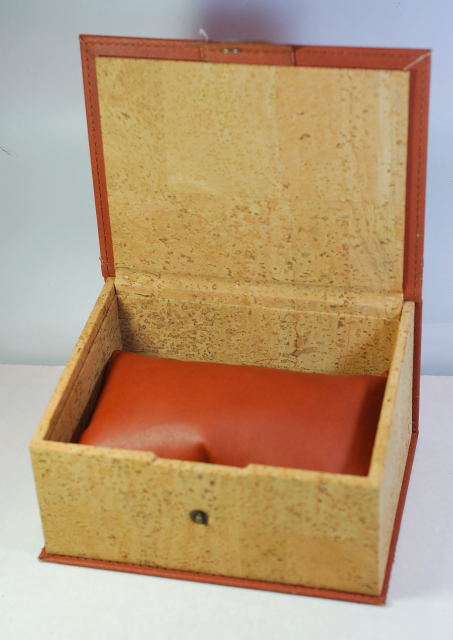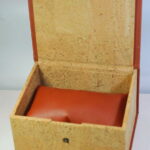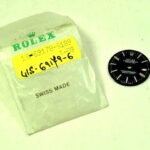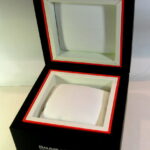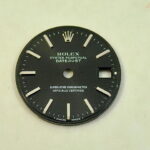 ULYSSE NARDEN important box for men's watches – modern production – NEW OLD STOCK
280,00€
Description
(UlysseNardin008)
Ulisse Nardin important box for Ulysse watches of modern production. Of generous size, made of hazelnut / orange leather. It has three golden knobs, the first opens the lid to house the clock, the central knob has only aesthetic functions, while the lower knob opens the compartment for warranty and booklets. Very beautiful and important, it comes with the original white box cover marked ULYSSE NARDIN.
Age: modern production;
Conditions: unusable, inventory remaining;
External dimensions of the box: 21 x 13 x 11 h cm;
Shipping costs: to be added – express courier (traceable – delivery in Italy in 24/48 hours) to the conditions available on the home page. We send watches and accessories all over the world by express courier, write me for price or information;
It provides total guarantee on the originality of the object.