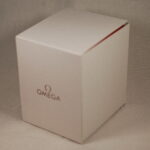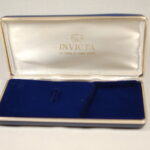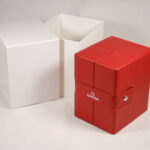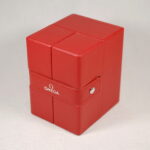 (Italiano) ( VENDUTO – SOLD ) URSUS orologio subacqueo meccanico a carica manuale – rimanenza di magazzino anni '60 – '70
Description
(Codice articolo Ursus001)
Orologio subacqueo professionale Ursus DIVER meccanico a carica manuale, ghiera esterna girevole bidirezionale graduata per tempi di decompressione. Con cassa in due parti con fondllo a tenuta. Quadrante originale argentee con datario rosso. Rimanenza di magazzino con cinturino in gomma originale tipo tropic.
Epoca: anni '60 / '70;
Cassa: particolare brevetto il corpo orologio costituito da una seconda cassa interna più il vetro e il movimento con si smontano dalla carrure in metallo. Ghiera esterna girevole bidirezionale graduata per tempi di decompressione. Fondello a tenuta con le seguenti incisioni esterne: Swiss made – base metal – stainless steel back – tested 5 ATM – 150 feet – patent dep. 0101. Condizioni perfette in quanto rimanenza di magazzino. Diametro netto della cassa:  36 mm (corone escluse) x 41 mm (da ansa ad ansa). ;
Quadrante: argentee con grafica stampata in nero, indici in acciaio applicati, con piccoli pallini pallini al tritio interni. Sfere a barra in acciaio. Finestra del datario con numeri rossi ad ore 3. Ad ore 12 scritta Ursus – 17 rubis. Ad ore 6: shockprotected – monobloc – T Swiss made T;
Movimento: meccanico a carica manuale a 17 rubini, perfettamente funzionante;
Cinturino: in gomma nera forata tipo tropic, originale dell'epoca;
Spese di spedizione: da aggiungere – corriere espresso ( tracciabile – consegna in Italia 24/48 ore) alle condizioni consultabili in home page. We send watches and accessories all over the world by express courier, write us for costs or information;
GARANTIAMO LA TOTALE ORIGINALITA' DEI NOSTRI ARTICOLI.